"Borgen" or watching TV with subtitles
I always tell my students to watch American/English films in English, with French subtitles.
I am convinced that it helps them to improve their English, even if they don't understand much of what is being said.
Recently I had the opportunity to try this out myself, by watching the Danish television series Borgen
At first at was rather strange to have to rely completely on the subtitles, but after a while I could pick up a few Danish words. I'm sure that if had studied a little Danish it would be fairly easy to understand what was being said...
In an article in The Guardian, the actress Birgitte Sorenson, who plays Katrine in the series talks about her own experience with learning English:
~~She first read and performed Shakespeare in Danish verse adaptations, but is one of the few people qualified to report that the poetry loses a lot in translation. Ironically, given that her career soared because of the recent popularity of Scandinavian TV, the impeccable English that makes her a plausible Shakespearean actor was helped by the relative weakness of Nordic broadcasting when she was growing up: "What I watched on TV was English and American shows with subtitles. We all learned English at school from a young age, but the television was definitely where I picked up natural speech and expressions."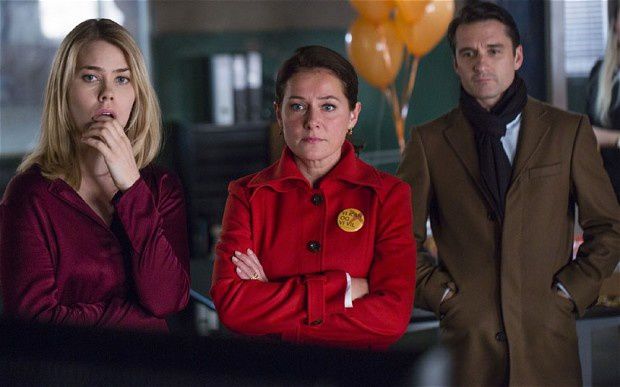 Pour être informé des derniers articles, inscrivez vous :